Review
Frederick Steiner, Richard Weller, Karen M'Closkey, and Billy Fleming
Lincoln Institute of Land Policy
This is not a review of one book but rather a reading of what could be three books bound together under the same title. Design with Nature Now borrows the square format and adapts the title of Design with Nature, seminal book of landscape architect and urban planner Ian L. McHarg. Edited by Frederick Steiner, Richard Weller, Karen M'Closkey, and Billy Fleming, Design with Nature Now brings together the content of a conference and exhibition that marked the fiftieth anniversary of the publication of McHarg's book in 1969.
The three sections of Design with Nature Now include the following: first, an homage to the work and life of McHarg, mostly by landscape architects who knew him well; second, a presentation of contemporary projects that relate to McHarg's regional scale planning approach; and third, a range of responses to these projects in light of McHarg's legacy. Design with Nature is renowned for an environmental agenda and a methodological approach that aimed to transform the work of landscape architecture and planning, specifically at larger regional scales. Design with Nature Now continues this environmental concern but by reflecting on McHarg's approach to work and life while considering his continued influence.
The first section offers personal accounts of landscape architecture legends, such as Anne Whiston Spirn and Laurie Olin, who reflect on their experiences with McHarg. What are termed by the editors as "Reflections, Tributes and Inspirations" set a scene of entangled relations, some described with greater criticality while others with distinct sentimentality. It is fascinating to understand from these short chapters the varied ways that McHarg influenced this generation of landscape architects. While some texts steer toward more objective reflection, all provide personal narratives, and some even relax into first name terminology. It is refreshing to read personal reflections from leading academics whose research is usually more rigorous and from professionals whose projects are usually more tightly produced.
The second section includes twenty-five projects from the Design with Nature Now exhibition at the University of Pennsylvania in 2019. The editors describe them as those that "best exemplified and extended McHarg's design philosophy and method" (3). Grouped into five loose and often overlapping categories, such as "Rising Tides" and "Fresh Waters," the richly illustrated texts unpack leading landscape architecture and planning projects from around the world. The consistent project descriptions, which read as if they come from the exhibition, provide a contrast to the accounts of McHarg's life. Most projects come from North America, as do the authors. Included are some much published projects, such as the design of Freshkills Park and the planning of Medellin, Colombia, while less known projects such as Weishan Wetland Park in Shadong Province, China, provide a useful counterpoint.
For the final section of the book, the editors asked several speakers from the Design with Nature Now conference to reflect on the projects in the context of McHarg's work. Each contributor addresses the task differently: some select several projects to discuss; some more closely examine just one project; and others focus on McHarg's life with negligible reference to any of the projects. Reflecting these distinctive approaches, Alan Berger and Jonah Susskind unpack the Energetic Odyssey developed for the 2016 International Architecture Biennale Rotterdam and the Great Green Wall of the Sahara and Sahel Initiative; Catherine Nordenson provides a critical piece of research focused on Staten Island's Fresh Kills landfill; and William Whitaker provides a well-constructed account of some of McHarg's work.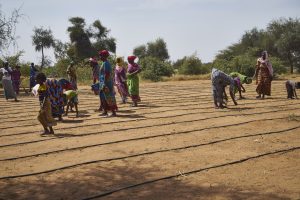 In this final section of Design with Nature Now, the complex task of managing this work as a single book with so many authors becomes clear. While each chapter provides an important account of the projects, many texts pull in contrasting directions, with the authors also adopting varying writing approaches. Likewise, the close alignment of the book with the Design with Nature Now conference and exhibition seems to complicate the task of structuring and editing. In particular, two exceptional chapters, reproduced from their conference keynotes, sit alone in a section titled "Human Ecology and Design." The two authors, Erle Ellis and Ursula Heise, offer critical scholarship and clues to the future development of McHarg's approach. Heise, for example, points to the varied perspectives that are denied in the layered, scientific mapping that McHarg advocated: "What nature is and how different kinds of humans and non-humans cocreate is subject to a great deal more variation in these narratives than McHarg's approach allows" (90).
Despite the difficulty in reading Design with Nature Now as a single volume, it conveys the impact that McHarg has had on leading landscape architects across North America. His personality and methodology, as well as the importance of his movement between Scotland and the United States, are underlined in Design with Nature Now through a wealth of reflections. The contemporary projects from the exhibition, brought together in the book, form an important collection of design works that deserves to be carefully read. Finally, Design with Nature Now points to a potential future project that critically examines what McHarg left less explored, how his methodology might be adapted to address contemporary challenges, and why, after fifty years, we find ourselves in a more urgent climate crisis despite the influence of and appreciation for the groundbreaking work of Ian L. McHarg.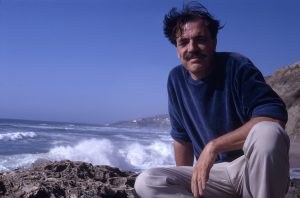 Ed Wall is Academic Lead for Landscape Architecture and Urbanism at the University of Greenwich and Visiting Professor at Politecnico di Milano. He trained and practiced in Manchester (MMU) and New York (CCNY) before completing a PhD at the London School of Economics and Political Science (LSE), Cities Programme. He has written widely, and recently guest-edited an issue of Architectural Design (AD) entitled The Landscapists: Redefining Landscape Relations (Wiley 2020). He also co-edited, with Tim Waterman, Landscape and Agency (Routledge 2017). Ed is the founding editor of Testing-Ground: The Journal of Landscapes, Cities and Territories (Advanced Landscape and Urbanism).
How to Cite This: Wall, Ed. Review of Design with Nature Now by Frederick Steiner, Richard Weller, Karen M'Closkey, and Billy Fleming, JAE Online, July 2, 2020. http://www.jaeonline.org/articles/review/design-nature-now#/.